Passionate About getting Results
Here at Flo, we pride ourselves on delivering first-class and unrivalled marketing services for our clients in the kitchen, bathroom and bedroom industry. We're passionate about getting results and helping our clients to achieve their objectives with an investment that is not only truly affordable but also delivers a strong return. It goes without saying that our clients are the most important part of what we do and we are fully committed to ensuring their complete satisfaction.
It's no secret that the independent KBB industry here in the UK is under threat from the sheds; the large corporations that have deep pockets when it comes to marketing. The truth is that although these large corporations have big budgets, they have access to all the same tools as we do, and we're on a mission to turn the tide, retailer by retailer.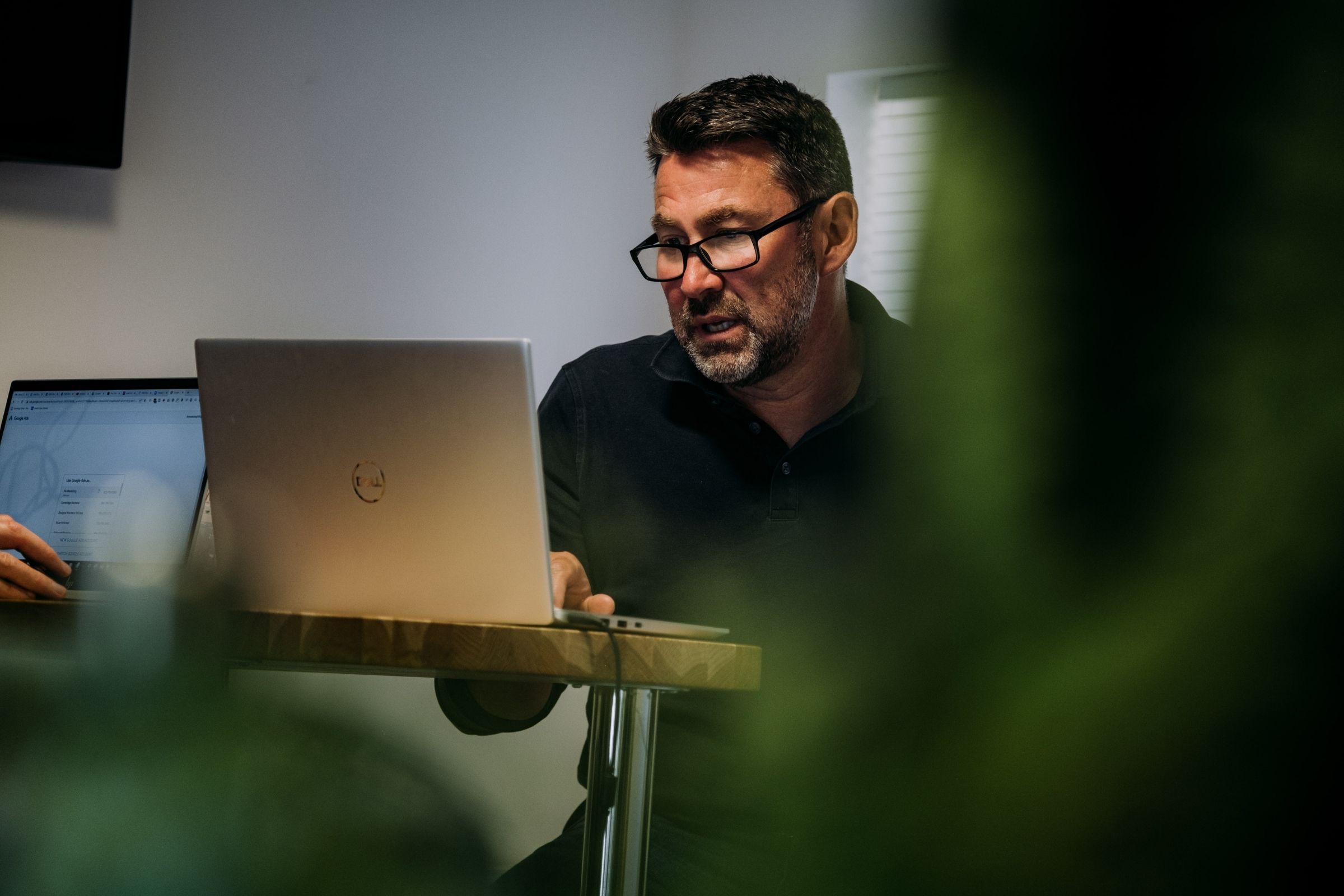 A PERSONAL TEAM OF MARKETING EXPERTS
Imagine having a team packed full of marketing experts that spend each day working on your business to get you new leads and enquiries. And each one of those experts has been there, done it, and got the T-shirt. Well, that's what you get with Flo. You'll have your very own, personal Marketing Manager who's the central point of all your strategies and campaigns. You'll get access to a specialist copywriter, paid traffic experts and website gurus; everything you need to take your KBB business to the next level.
A rundown of exactly what We do to help our clients grow sustainably.
ALL OF YOUR MARKETING ACTIVITY TRACKED...
Every month, you will receive a concise marketing report with the data you need to know. From how many web enquiries were generated to how many 'unique' calls came into the business; you'll have all the numbers at your fingertips. We'll even provide a year-on-year comparison so that you can see the growth for yourself. We'll also provide you with Call Tracking Numbers and place them onto your website and Google My Business listing as part of the Flo service. All of the costs (including reasonable call costs) are included as part of your subscription. This allows both parties to track exactly how well things are working.
Your business and financial objectives are our priority, and that's why we provide you with a monthly 'Performance Tracker' document. This document outlines your goals for the year and breaks them down into monthly targets, meaning you have full visibility over the progress towards your objectives. As your marketing team, we're a key part of your business. Therefore, regular, quality communication is an essential ingredient for our success. We'll schedule fortnightly calls to update you on marketing activity and to learn about what's happening in your showroom.