Exclusive Insights Into Growing Your KBB Business
Our KBB Growth magazine is the best way to keep up to date with the latest challenges facing the KBB industry and to find out about market leading approaches to developing your KBB company. All of the evidence that informs our magazine is based on first-hand knowledge of the KBB sector and current analysis of the latest methods and techniques for advancing your business.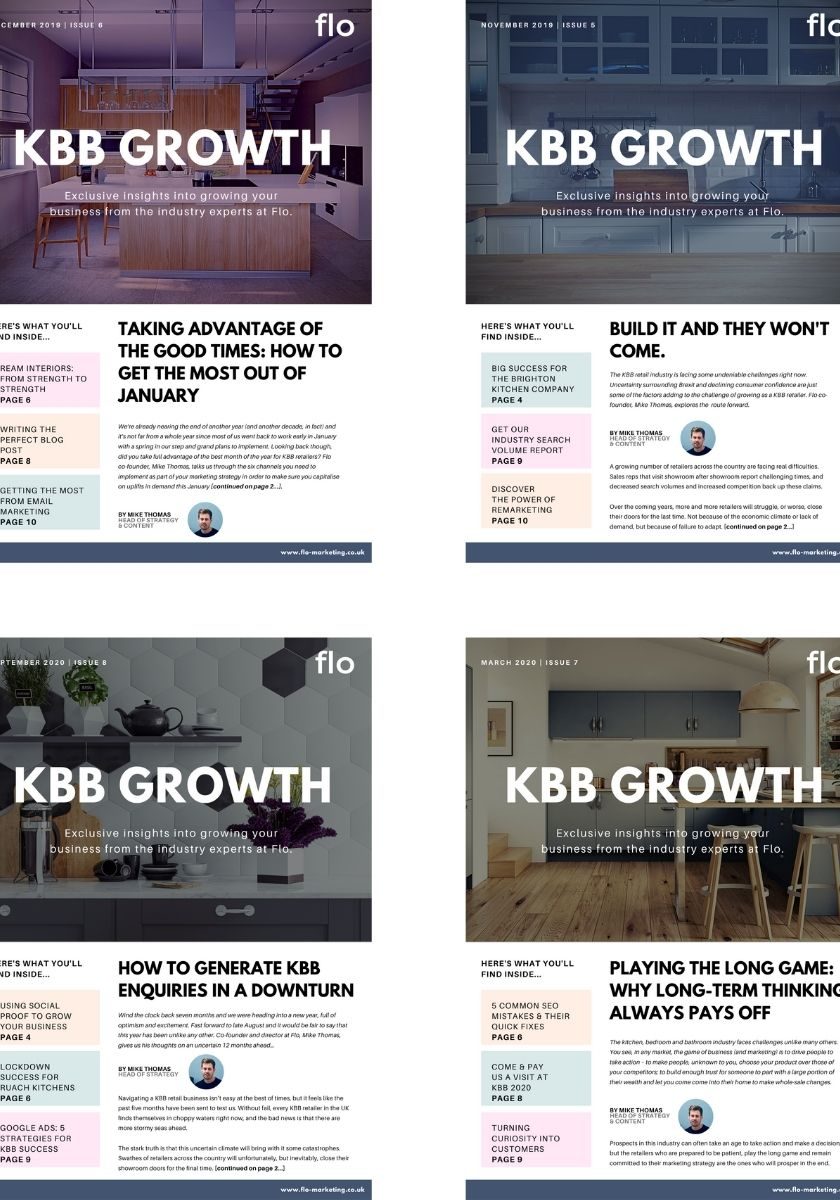 Get free access to exclusive content such as...
Our KBB Growth magazine subscription is completely free, there's no catch and no obligation to commit to any of our services. In order for us to provide our latest industry insights and marketing guidance for free, we are only able to send copies of our magazine to people working in certain roles within the KBB retail sector. When you request your subscription, we will check your eligibility to make sure you qualify to join. Get your free subscription now by clicking the box below.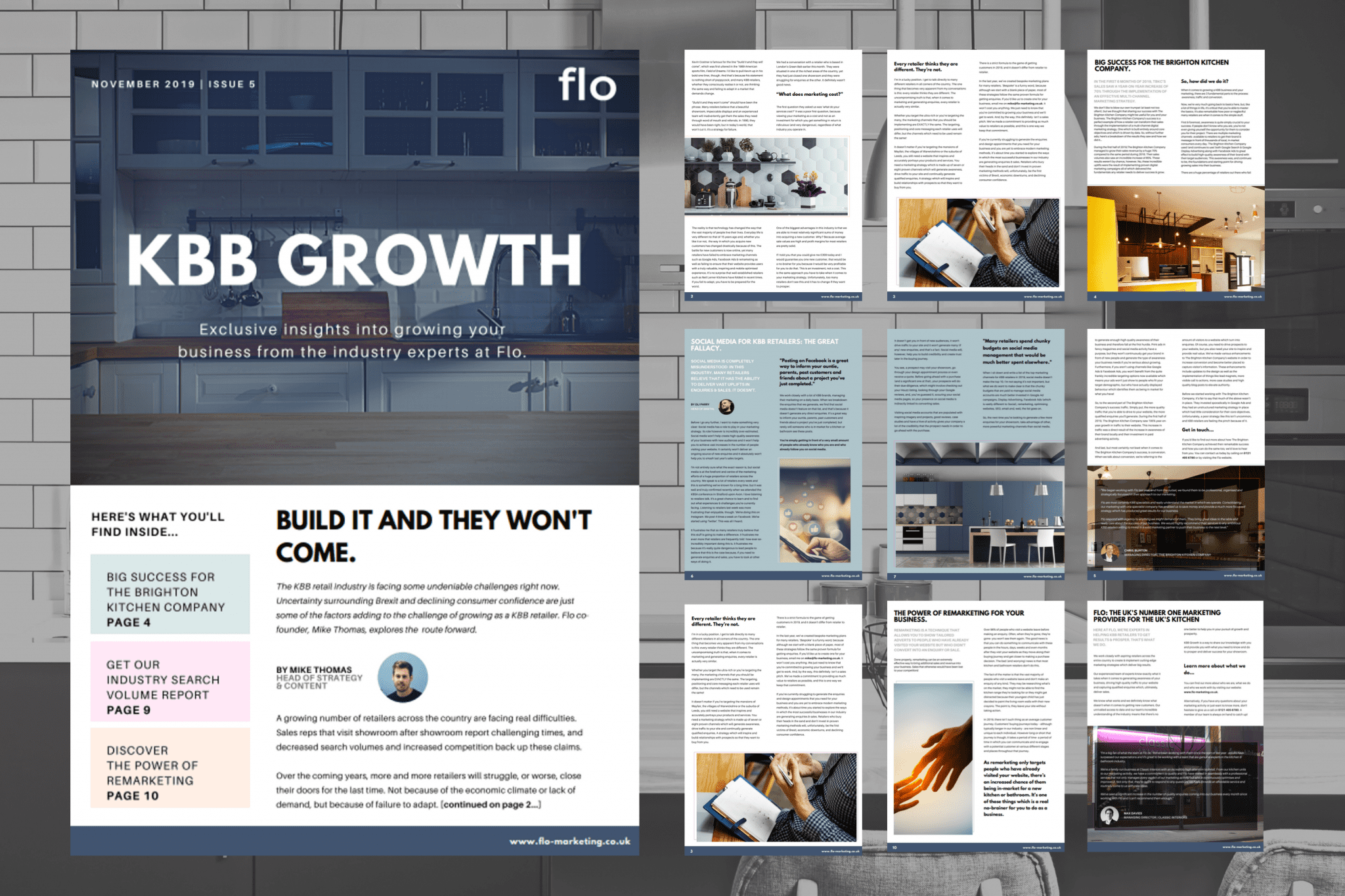 Discover what some of our clients say about us after experiencing our marketing services...
CHRIS BURTON | THE BRIGHTON KITCHEN COMPANY
"We had our best month ever last month, all thanks to Flo and their great team."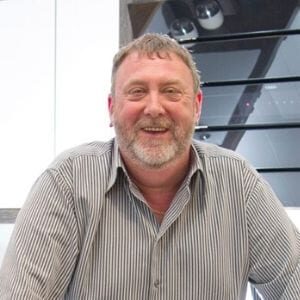 PETER CROSS | REAM INTERIORS
"We saw a year-on-year increase in sales of 45% in Quarter 1. Fantastic!"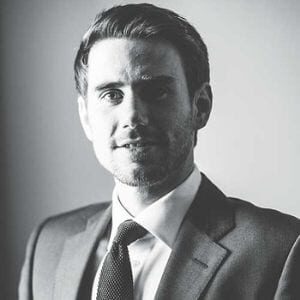 MAX DAVIES | CLASSIC INTERIORS
"Our web enquiries alone have increased by 221% year on year. We had 45 last month!"
Flo Marketing are passionate about helping KBB businesses like yours to increase their customer base and drive sales not just for today but for months and years to come. We have developed a host of innovative online and offline solutions to support our reliable growth strategies for lasting results. We create advanced campaigns to accelerate enquiries, we enhance and manage your website to boost conversion rates, we craft exceptional content to engage your customers and drive quality traffic and much more. As the UK's number one KBB marketing provider, we are proud to share our forward-thinking methods with you to help your company flourish and thrive. For an unprecedented insight into successful marketing within the KBB industry subscribe to our KBB Growth magazine now.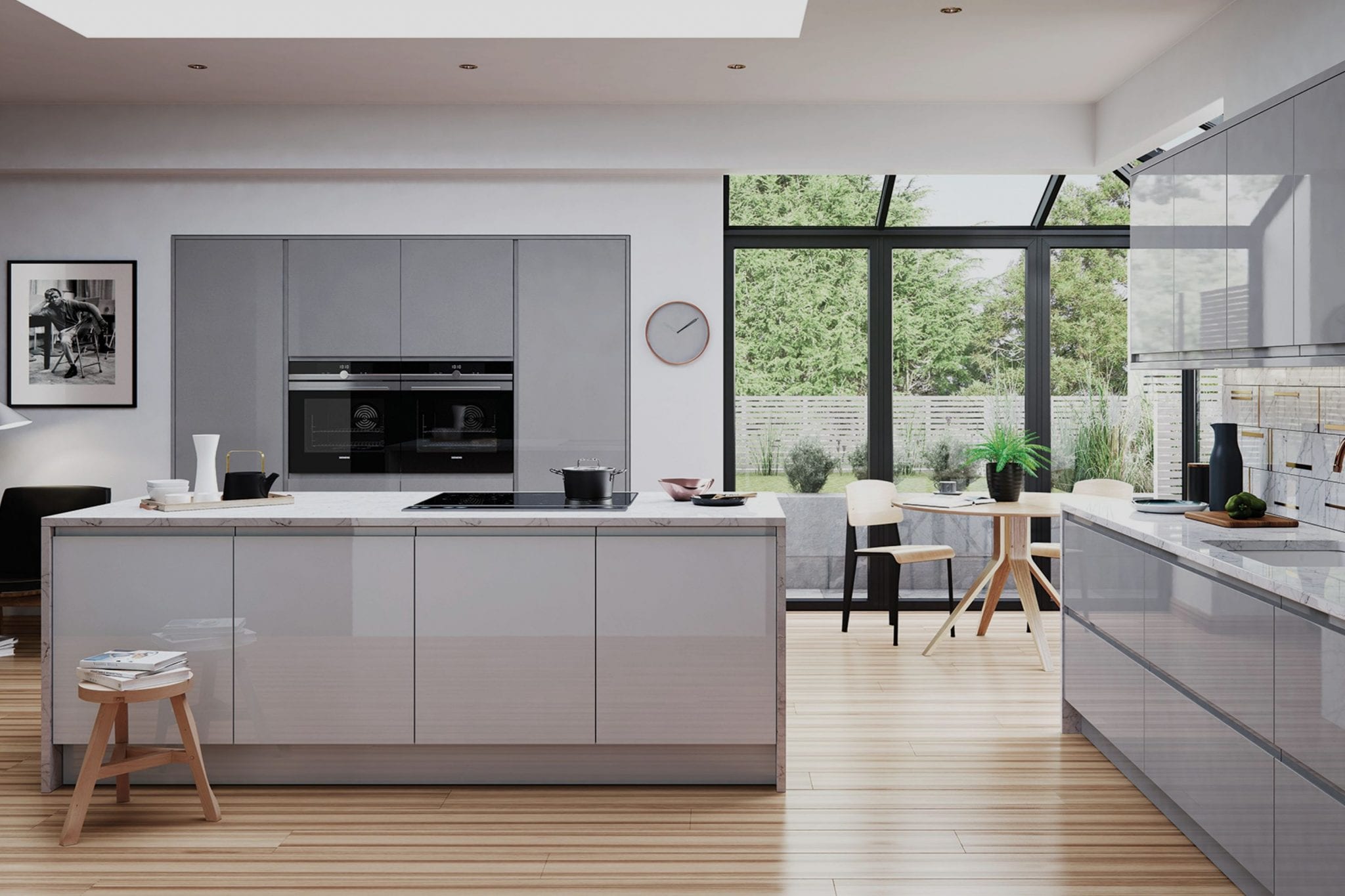 The key benefits of working with Flo...
We work exclusively with KBB retailers and fully understand the industry.
We'll guarantee a certain amount of leads and enquiries.
Benefit From Hundreds Of Campaigns
We have marketing insights from retailers all over the UK. We know what works.