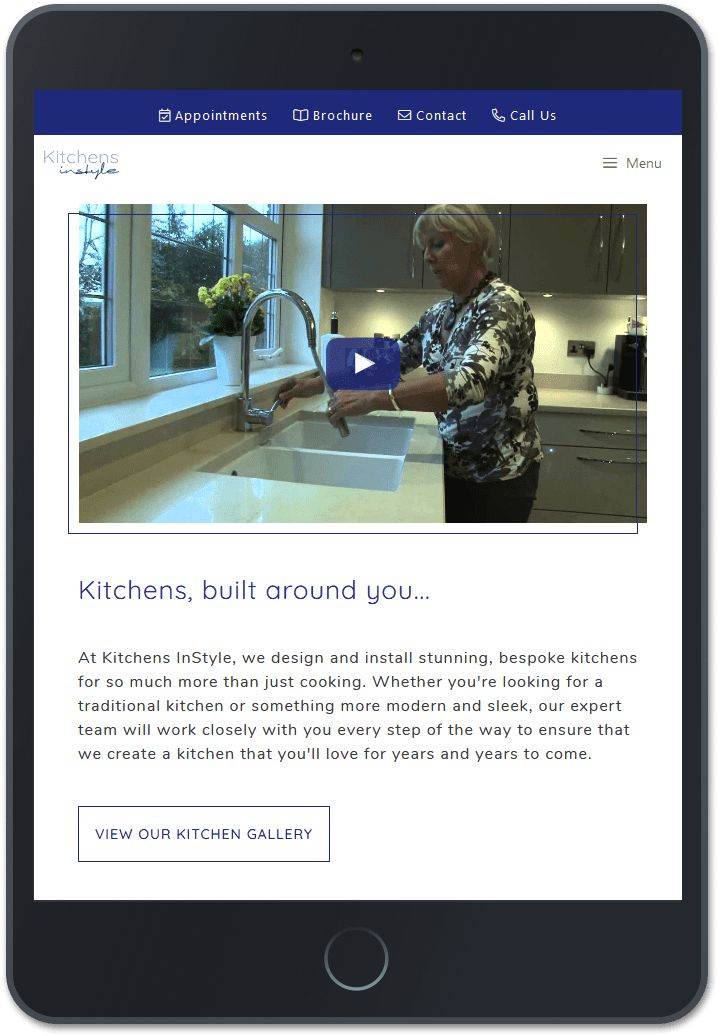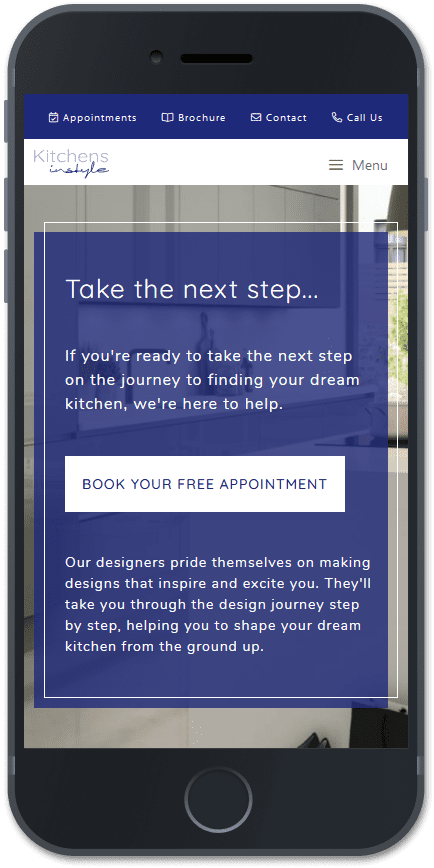 The Ultimate website package is for those looking to get ahead of their competition and really stand out from the rest. If you're looking for a site that will really make your marketing campaigns sing, then the Ultimate package is for you.
With strong attention to both conversion and SEO, the Ultimate website comes with all pages fully optimised to rank highly for organic searches. It has a case study page so that your prospects can browse your best work, as well as a fully customisable landing page for your paid search campaigns. It's even got a specific showroom page which will entice people to visit.
Content Management System
Make changes to your website easily and quickly.
Move, reorder and change images in a flash.
Your website will look great on every device, no matter the size.
Key techniques will mean more conversions on mobile.
Fully optimised to rank highly for local, targetted search terms.
Appointment booking and brochure requests as standard.
A well-styled but simple-to-manage blog.
Content Upload and Optimisation*
All of your copy and content written for you. *New copy an additional cost
Show off your latest interiors.
So that your browsers can quickly jump around.
Pixels and code installed ready for your ad campaigns.
Full insight into the behaviour of your site visitors.
Drop video onto your site with just a few clicks.
Let your prospects easily find your showroom.
10-15 pages on your Essentials website.
Key pages built to attract local search terms.
A useful PDF to build your database with hot prospects.
''Set and forget', automatic follow up sequence for all enquiries.
Strategically-placed webforms to capture more enquiries.
A page to show off your most impressive interiors.
A dedicated, optimised page for your Search Ad campaigns.
Show off your showroom with its own dedicated page.
Explore our three website packages which are designed to meet the goals and objectives of KBB business of different sizes and structures. Whether you have one kitchen showroom or multiple branches across the country, one of our web packages will be perfect for you.
THE ESSENTIAL Slick, fast and responsive. An Essential site for a KBB business.
Completely bespoke
SEO ready
Mobile optimised
Monthly instalment plan available
10% off for marketing clients
THE CONVERTER(Most Popular) A website that contains key techniques to gain more enquiries.
Strategic call to actions
Lead magnet
Email autoresponders
Monthly instalment plan available
15% off for marketing clients
THE ULTIMATE A site that includes everything a KBB business needs to thrive.
Location pages for SEO
SEO optimised
Case study page
Monthly instalment plan available
20% off for marketing clients
Need to talk to us? Feel free to get in touch and we can help you decide which option is best for you.